If you are looking for an automotive service and repair facility in Gresham, Oregon that you can trust, then you have found the right place! All About Automotive is a complete automotive repair facility servicing both foreign and domestic vehicles. Our slogan is, "We treat your car as if it were our own." We live by our slogan by constantly striving to achieve superior customer service. Not only are we the local's choice for auto repair in Gresham, many of our customers come from Fairview, Sandy, Troutdale, Eastside of Portland, Damascus, Boring, Happy Valley, and Clackamas. For more information on our reputation in the area, check our Affiliates page.
All About Automotive strives to provide our customers with unsurpassed personal service and build long term relationships by diligently performing needed repairs and provide proper maintenance to promote the longevity of our customers vehicles. To help strengthen our community, we regularly support local events, schools and charities.
All About Automotive has been in business since October of 2000. Our technicians have almost 90 years of combined experience. Steve's career began while attending Gresham High School in the Kmart Auto Shop. Then after graduating from Mt. Hood Community College with an Associates Degree in Automotive Technology, he began working at McRobert Ford (now know as Gresham Ford). He worked as a technician at various Ford Dealerships, on heavy equipment in Alaska and at an independent shop. On October 1, 2000, he and his wife Karen opened the doors of All About Automotive. His dream was to build an automotive service and repair business in Gresham with high standards and excellent customer service. An automotive repair facility that customers can trust and be educated about the best way to repair and maintain their vehicles. His education has continued reaching the level of an ASE Certified Master Technician with designations of Advanced Engine Performance and Under Car Exhaust Specialist. Steve has also spent 5 years of his career as an Automotive Instructor for Reynolds High School and Mt. Hood Community College instructing the Light Repair and Maintenance Program.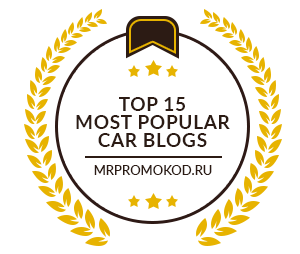 All the technicians at All About Automotive receive continuing education since vehicles are constantly being updated. They sponsor interns from Mt. Hood Community College who are working toward their Associates Degree in Automotive Technology. They continually hire seasonal support staff that is typically recruited from the local high schools. They like to recruit students who are excelling in the high school automotive programs and add to their training—another example of supporting the community. Over the years, several of their young high school students have placed in the top 5 at The State Automotive Technical Competition, with 3 of them heading off to New York to compete nationally. Many of the interns and students that All About Automotive has mentored have moved on to great careers for Dept of Transportation, Toyota Corporation and have started and operated their own Repair, Detail & Performance shops. They employ an extremely competent office staff led by Steve's wife Karen Johnston. She is one of the friendly voices you hear on the phone to greet you.
With numerous years of retail business experience under Karen's belt, she knows how important it is to provide excellent customer service. And, now with automotive industry experience dating back to the business inception, she is able to answer technical questions you may have. Karen and her staff can schedule your appointments, put together estimates, and provide the information you need.
Mission Statement:
Striving to take care of customers by providing top quality maintenance, service and repairs one car, customer and family at a time.
Vision Statement:
To create a friendly, comfortable environment where we our staff can excel, and we can educate our customers on the best way to maintain their vehicle for value, safety, reliability and longevity.
Code of Ethics:
Service
Honesty
Integrity
Nurture
Excellence
Success
---